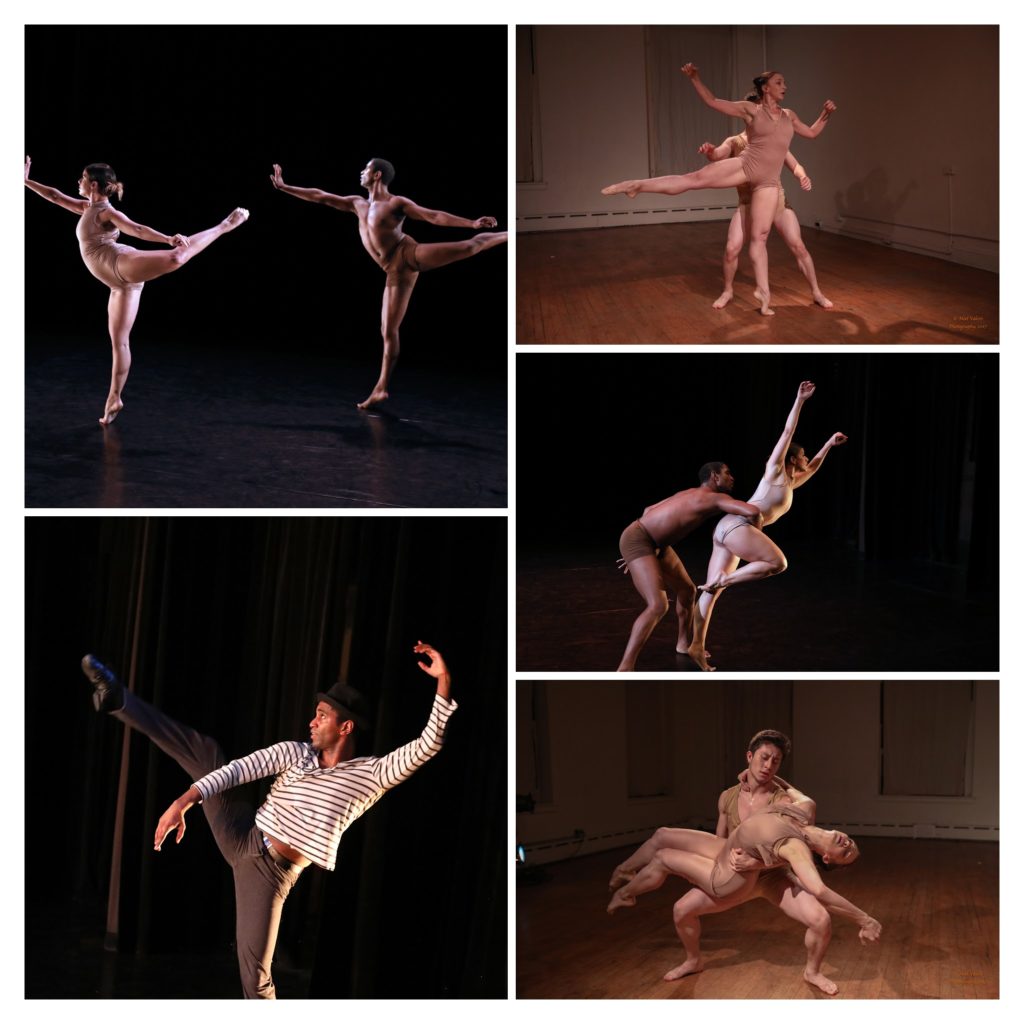 Autumn started on a busy note as two back-to-back weekends of dance loaded my schedule, but lightened my heart! With 26 years under my belt with Adams Company Dance, I still approach each project with the eagerness of a kid learning to ride a bike for the first time. Nothing ever feels mundane once I enter the studio and see the essence of beauty before me in each dancer.
Two teams of dancers made it possible to perform "Willing to Catch," a new work which began in August, for both the CBG Fall Dance Festival in Soho, September 30th and October 1st, followed by the Temple University Alumni Dance Concert on October 6th and 7th. Dancers Claire Hancock, (a dancer whom I've known since she was seven!!) who coupled with Paulo Gutierrez ( a dancer who attended my Master Class in June); and James A. Pierce, III (longtime dancer with ACD), who coupled with Heidi Sutherland (another dancer who attended my Master Class)– took on the new piece with vim and vigor!
Talent pushed the boundaries with these duets, and with James also dancing the solo "Avec Moi," at Temple– I think we hit a flush! The concerts gave a platform for the dancers to rise to new levels of grace, beauty and strength, and I am so happy to be able to have those qualities in perpetuity, with the wonderful images from each of the shows! See our albums below here:
With an attitude of gratitude I will treasure these Fall weekends with these extraordinarily gifted dancers, and give thanks to the bounty we reaped during this time of harvest!