Having duende is a rare gift as a dancer, and if you've ever experienced laying your eyes on a dancer who has it, you've surely had your socks knocked off! Claire Hancock has duende, or a soulful, heightened state of emotion, different from your average performer who may be good technically, but is just missing that extra something. If you've ever seen a good Flamenco dancer, you've seen duende in action. Claire makes you yearn for more after you've seen her dance. Her lines, grace and technique are obviously eye catching, but then there's that plunging into the energetic force within her that makes your hair stand on end. She's simply one of my favorite dancers, and I was so happy to jump into the studio with her, for a couple of short days in New York this Fall, while she was visiting.
I've known Claire since she was seven years old, and now she's a mature artist, making her mark in the dance world as a dancer and talented choreographer, with her own dance company. When I first met Claire, her parents were my teachers at the University of Arizona. Claire would sit backstage and watch as we all danced around her, but somehow she felt like one of us, and we all welcomed her into our big, happy dance family. I saw her mom and dad, Melissa Lowe and Jory Hancock, perform frequently, and they never failed to blow me away.  I also had several occasions to dance with them, lucky as I was, and each time was an energetic high, that to this day, I've never quite experienced —  so, I guess it's fair to say that the apple doesn't fall far from the tree!
Back to NYC, where Claire was using a natural GPS, leading her to experience just about every good thing that New York had to offer, and not just dance. Indulging in every aspect of arts and culture contributes to the educated artist that she is. She comes and goes, but each time she digs her heels in a little bit deeper.  I found her visiting in September, and the timing was right for us to embark on one of my "Jiffy-Mixes." Time was of essence, as she was soon to leave, but in only two short rehearsals, we whipped together "Drift, " a dance conveying the idea of transitions in life, and how they inspire putting us in a new places and new directions. I asked her tune into her senses and write about what she was experiencing during our short process together — and we used that text to set the tone. Drift was caught in the raw at the Baryshnikov Arts Center– Misha was in the next room rehearsing — the sun was shining through the big windows, and I was in my ultimate delight — drifting into a deep, emotional place, as I witnessed the best that Fall had to offer.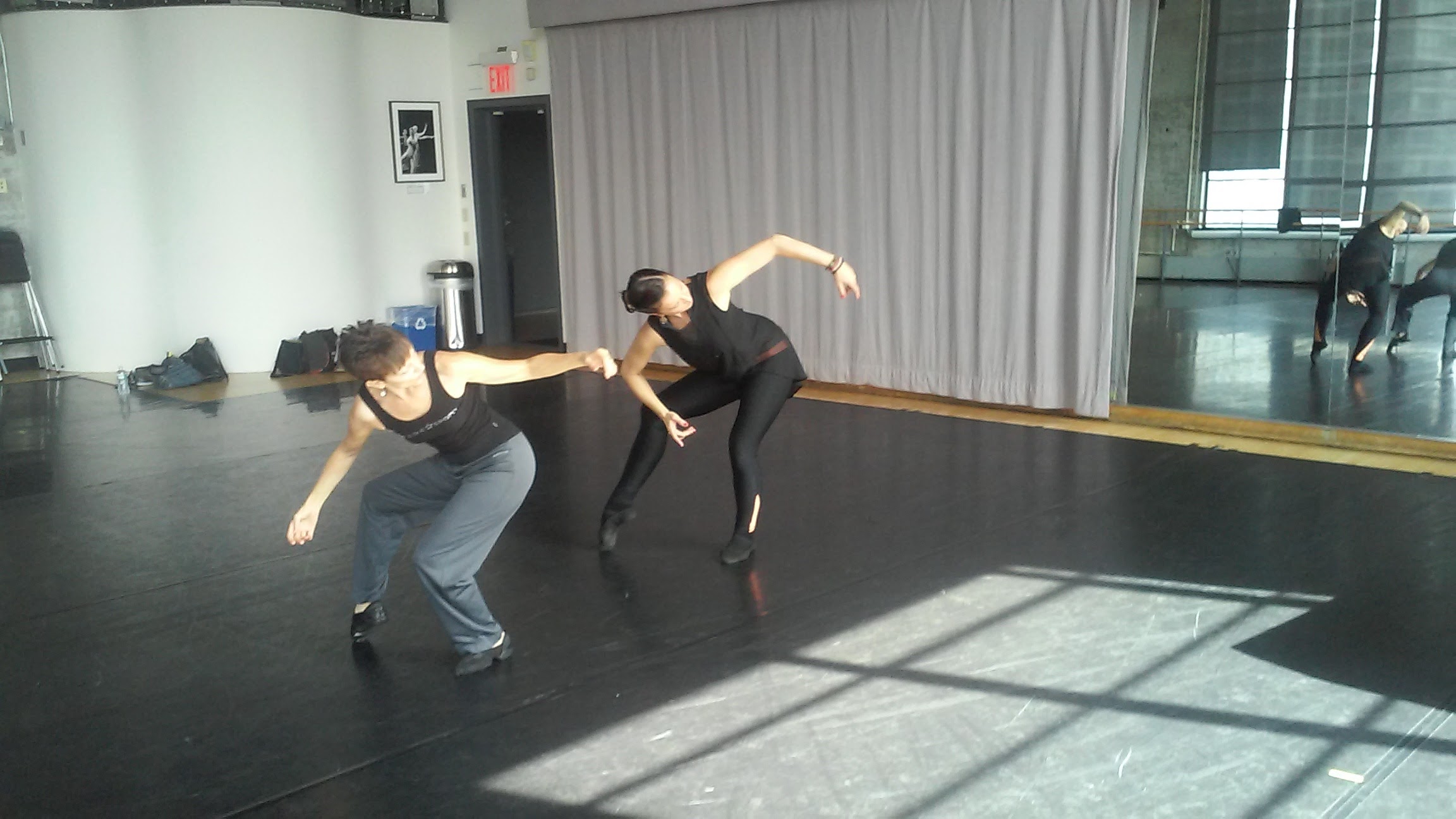 See some of our rehearsal shots here.