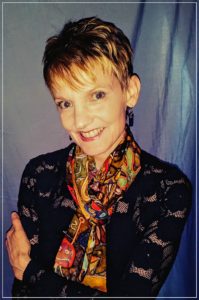 Currently listed on A Growing List of Active Women Choreographers  in Dance Magazine, Mitzi Adams has been choreographing for over three decades with her company, Adams Company Dance.  She received her B. F. A. in dance from Temple University and her    M. F. A. in dance at the University of Arizona. She has toured with several modern dance companies, including The Douglas Nielsen Dance Company, Tenth Street DanceWorks, Orts Dance Theater, a European tour with the Dalton/Hartel Dance Company, where she worked with the now famed cultural icon, Jin Xing — founder and artistic director of the contemporary dance company Shanghai, and in Connecticut with Bernier Dance and Mary Barnett/In Good Company. She has worked with many independent choreographers, including Mark Dendy, Albert Reid, Sam Watson, and Madeleine Scott. Her company has presented her choreography in California, Michigan, Arizona, Philadelphia, Connecticut and, in New York City at: The Ailey CitiGroup Theater; Martin Luther King Jr. High School; DanceSpace; Dance New Amsterdam; Theatre of the Riverside Church; Merce Cunningham Studio; Context Studio; Manhattan Movement and Arts Center; Trinity School; Queensborough College; PMT House of Dance; New Dance Group Arts Center, where she was a guest choreographer with the New Dance Group Dance Company; in Brooklyn, at The Triangle Theatre; The Gelsey Kirkland Theater; West Park Presbyterian Church; Triskelion Arts; The Secret Theater in Queens; and the Producers Club.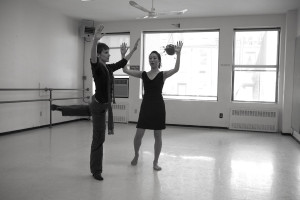 She won the Juror's Choice Award for her choreography, adjudicated by Gus Solomons, in the NewDance New Haven '93 competition. In 2002, her piece, Unthinkable Equation, was selected for the Kansas Dance Festival, during a residency at Wichita State University in Wichita, Kansas.
In 2003, she was an invited Guest Artist at the University of Arizona, and in  2005 and 2006, Ms. Adams was invited to be the Guest Artist-in-Residence at Alma College in Michigan, as well as at Eastern Michigan University. She also was a guest teacher at the University of Michigan during that period.
In 2006, ACD was selected as a finalist for the Dance Under the Stars Festival at the McCallum Theater in Palm Desert, California; during which time, Ms. Adams was serving a one-year-term appointment as Assistant Professor at Western Michigan University's Dance Department between 2006-2007.
In 2008, she served as a Guest Artist at Western Kentucky University's Dance Department; and as a Guest Artist at the Calucci Dance Studio in Columbus, OH, for their summer dance intensive. She also was an invited guest teacher at Connecticut College in New London, CT in 2008; and later that year, her company was selected to perform in the West Coast Swing/Hustle/Salsa Fest in Stamford, CT.
In 2009, ACD premiered a documentary, entitled, Except At Night: The Making Of A Dance, during their evening-length concert at The Ailey CitiGroup Theater in New York City. In 2010, this film was a winner in the Mystic Independent Theater Film Festival in Mystic, CT. Also in 2009, ACD was invited to perform for the Yale New Haven Children's Hospital, as part of their Evening of Remembrance event. Ms Adams also was on faculty in 2009 at Saint Mary's College of California in the Leap program, helping dance professionals to earn their Bachelor of Arts in Performing Arts.
In 2011, the company began making dance film shorts, including:  Let's Face It, shot at the Baryshnikov Arts Center, and A Piece of Shelter, shot at The Secret Theater in Queens, NY —  with filmmakers Benjamin Moss and Amelia Golden. In the summer of 2011, Ms. Adams completed three new works, including a 30-minute multi-media piece entitled, Pie, Picket Fences, and Purgatory, with film by Benjamin Moss, performed at the Factory Underground, in Norwalk, CT.  Also in 2011, Ms. Adams was a guest artist at Sarah Lawrence College teaching the art of Self-Help Jin Shin Jyutsu for dancers.
In 2015, her short-film, A Dress in the Stream, was selected for the Triskelion Arts Theater Lab Festival in Brooklyn, NYC.  From 2011- 2016, the company continued producing their film work culminating in Behind the Lens —  a film screening of their award-winning documentary, plus a compendium of their film shorts; which screened in 2014 at the Producers Club in NYC, with an additional production in 2015 —  Behind the Lens- II. A revival of this film was screened at the Bryant Park Hotel in October, 2016, as part of the events celebrating ACD's 25th anniversary, where acclaimed dance critic, Debra Levine, moderated the screening, which also honored author and theater/dance critic, Glenn Loney —  a personal friend of Mitzi's.
In 2017, the company performed in the CBG Fall Dance Festival in NYC, and in the Temple University Alumni Dance Concert in Philadelphia, where Ms. Adams was invited for the second time as guest Master teacher and choreographer.
ACD concert dance also included works for iKada Dance Company's festival, KoDaFe, with several invitations on their programs from their inception in 2011, through 2018. As well, ACD continued producing dance works for their on-line Vimeo channel.
In 2019 ACD produced, "Going Solo," an evening of their solo dance works and short dance films at Triskelion Arts in Brooklyn, NY.  In the Fall of 2019,  they produced, Behind the Lens: Adams Company Dance, at the Bowtie Criterion Cinema in Greenwich, CT. Also in 2019, they were invited guests for the Steffi Nossen Dance Foundation's, Choreography Showcase, at the Emelin Theater in Mamaroneck, NY.
Throughout the pandemic beginning in 2020, Ms. Adams continues to create short films remotely with her dancers, and promotes digital events of current and past projects. In 2021, ACD reconvened "live" to choreograph a new work at the Triskelion Arts Center in Brooklyn, NY, and also created a new film short, Bits and Pieces, during the summer season shot in Greenwich, CT. In the Spring 2022 season, ACD produced, Enough Said, a new film short shot on location at Ripley Grier Studios, NYC and premiered on YouTube. Also in 2022, the company was invited to perform with the American Dance Guild's Festival at the Ailey Citigroup Theater,  performing their duet, I Will Show You An Ocean. In addition in 2022,  a new solo work, Fall Away, was created and performed at Triskelion Arts, inspiring a new film, Soley United, which was shot on location at Triskelion Arts Center, and premiered on YouTube, in 2023.
ACD has contributed in community service missions for the homeless in alliance with the Peace Community Chapel — a multi-denominational church based in Lower Fairfield County, CT.
Alongside her extensive career as a dance teacher and choreographer, Ms. Adams is also a nationally  board certified massage therapist with a specialty in the practice of  Jin Shin Jyutsu, with established practices in both New York and Connecticut.