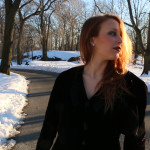 The seasons of this past year imparted new information to me, most differently than most years. 2015 brought waves of new energy in, as each season came and went. Beginning with the frosty chill of February, when we made our film, "Hush Little Child," when the bitter cold was whipping at our feet, we went deep into our creativity. We felt like the mail carriers delivering mail, no matter what the weather, as we trudged through the snowy botanical gardens. The frozen parts of our souls were melting into our editing, as Amelia Golden and I, churned out another film short, complete with symbolic threads that apparently were just beneath the surface of winter.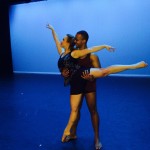 Next wave was when spring sprung into action. After a bear of a winter, palpable change and transformation were in the air. I was inspired to return to my piece, "Miles," to contribute again to the IKADA Dance Festival in NYC. Spring allowed me to get my mojo going and invite understudies into the rehearsal process, which made for a fun and productive time. My niece, Alana Kirzner, and dancer, Gierre Godley, (returning to the role), worked their magic with the dance, melding their energies together with beauty and strength.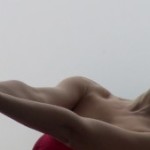 Summer washed in a wave of energy when our film, "A Dress in the Stream,"  was screened at Triskelion Arts Film Lab, at their new, funky location in Brooklyn. We were honored to be among the first participants of their new film lab series. It was an evening of uniquely crafted films, and a chance to hob nob with their creators. This summer also found me housecleaning a lot.  Not only did a few dance shoes leave my collection, but I also decided to overhaul my website, as it felt like a necessary thing to do, and long overdue. Those hot, oppressive days inspired me to go deep, and find what I really wanted to keep and what needed to be tossed in the annals of my site. My website had felt like an old shoe wearing out with the many years of its treading the web. So, after finding web developer, Greyson Schwing, I was put to work making all the needed changes.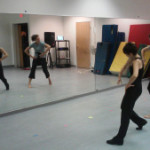 I also was delighted to work with dancer, Annie Heinemann, in the heat of the summer, entrusting my vintage jazz class to her, for the purpose of bestowing it to future generations of dance enthusiasts. Posterity worked as a great workout for us, as we ball-changed and isolated ourselves into a pool of sweat, which lingered into the fall, when we seemed to have mostly pulled it together for safe keeping.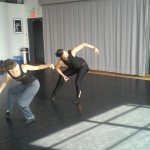 With the crisp air and the colors of the leaves deepening, more inspiration was in my midst. Dancer, Claire Hancock, (from my blog, Fall in Love With Claire), was able to find time to work out a new piece with me at the Baryshnikov Arts Center, "Drift." Anyone who is lucky enough to work with this gem of a dancer, knows that whatever she touches, turns to gold. And so,  with the knowledge that she was in town for only a couple of short days, we jumped into another one of my Jiffy-Mixes, and I all too soon was lost in awe.  Art in any form is art, even without a professional staging, for which we didn't have the time. So with this project, I respected the process, and how the raw performance, superseded the product.                                                                                        
So, after the arduous task of gathering, building, and tweaking my new website, the autumn saw the launch of MitziAdams.com. It's a work in progress–we all know, you never arrive, it's never done, and it's always more for yourself than anyone else. FB: Like! I also was happy to be on a panel of lecturers again this fall with the dance students at UMASS. My colleague and former dance partner, Paul Dennis, is a distinguished faculty there, and it's always a good time to share with the younger group of hopefuls, and shed light on the topics of dance survival.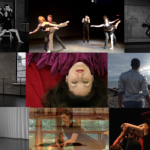 Alas, the final wave of 2015 was Behind the Lens 2,  slated for the Producers Club Thanksgiving Week.  After some grueling hours in the editing room, I had my film in hand and was all set for my screening night. As a matter of course in the theater, there's always technical issues that can crop up, but thanks to my tech-savvy husband on board, a click of a few switches, and a shout of "the show must go on," we screened our film, ironic as it was: Behind the Lens— what goes on behind the lens. It proved to delight the crowd of some of my closest colleagues and admirers– the after party in the lounge saw more tech problems, though, as the the bartender forgot how to measure, but no one seemed to care! 
Finally in December, I enjoyed the season of light… no rushing around for me. I was at peace, and so grateful for the waves of dance experiences the year had brought in. Season's Greetings were year-round for me– very indulgent, indeed! What a wonderful gift to be able to reminisce at the close of the season… Happy New Year!