On the night of July 10th, in a theater tucked away in Long Island City, Queens, a young filmmaker opened her lens to an evening of unknowns. The invitation I made to Amelia Golden was to come and shoot an evening of making a new dance.  That's a wide-open opportunity to capture anything she wanted, and make her own story about her observances, from exiting the subway, to the final bow. It seemed that the task was not too tall an order for a creative mind like hers.
I met Amelia at the Mystic Independent Theater Film Festival, where we were co-winners, and I was convinced I met her at the right time, and that some synergy was about to take place.
Viewing Amelia's works in progress, and editing on the spot while eating a few lunches and sharing a few laughs together, made the whole process so enjoyable. Her wizardry behind-the-scenes captured a very unusual night of dance and passion.
This Golden opportunity for Amelia on a hot, sultry night in July, is summed up in this unique film, meant to make you wonder "just what was inside that package of dance made in 2 hours and 9 minutes?"  
See Amelia's film, "A Piece of Shelter."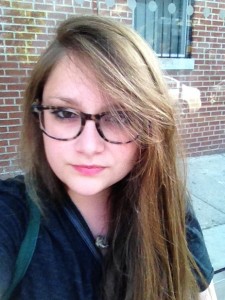 The entire dance we made that night, shot by Marie Le Claire, was made in 2 hrs and 9 minutes. It can be seen here: "Shelter."