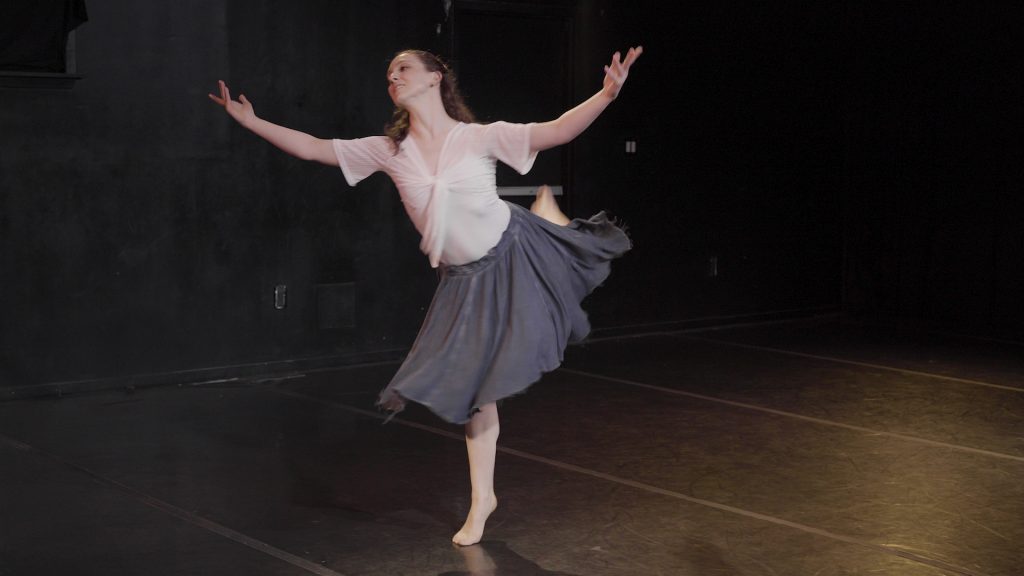 Watch our REPLAY of our Going Solo Concert TONIGHT, 9/26 – here on this site, where the link will go LIVE at 8p!

Six talented dancers performed their solos on the eve of May 4th, 2019 at the Triskelion Arts Center in Brooklyn, NY. Read about that magical night here in my blog! Tonight you will get to see a REPLAY of that night, along with LIVE interviews with the dancers, where they described the process of their individual pieces.
The dancers performing are:
Julie Firoenza
Abby Marchesseault
Heidi Sutherland
Christopher Taylor
Joshua Tuason
Evita Zacharioglou
******************************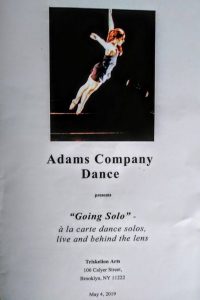 Concert Order:
1) Flight (2014): Christopher Taylor
2) Mother's Day (1998): Julie Firoenza
3) Dust Devil (2013): Abby Marchesseault
4) Going Solo (Premiere): Heidi Sutherland
5) My Room (2010): Julie Firoenza
6) Small Voice (2004): Evita Zacharioglou
7) It's Easy To Drown (2018): Heidi Sutherland
8) Lost & Found (1999): Joshua Tuason
(This replay tonight is solely the performances, and not the films which were featured in the live concert.)
Videography/Editing: Faith Marek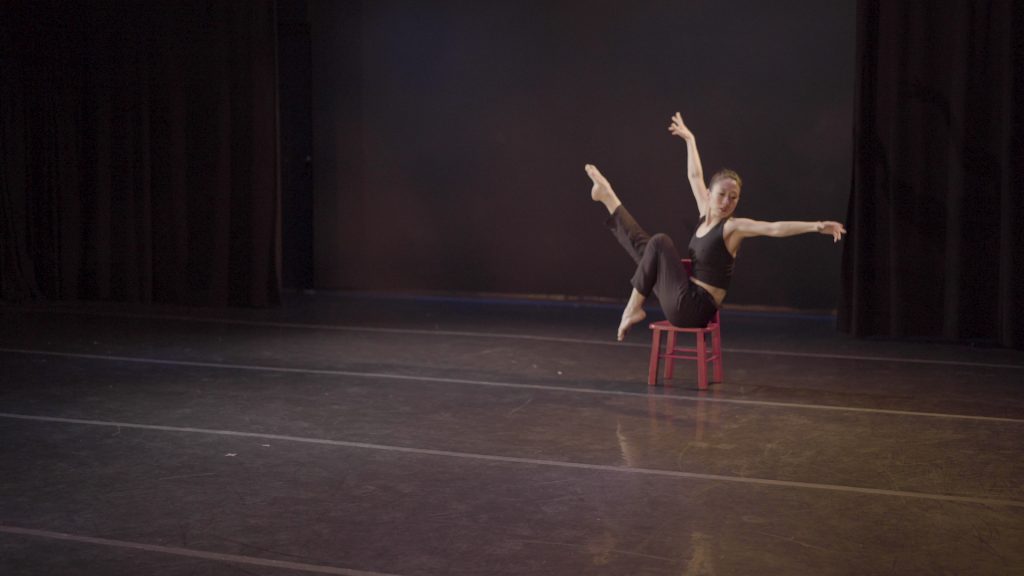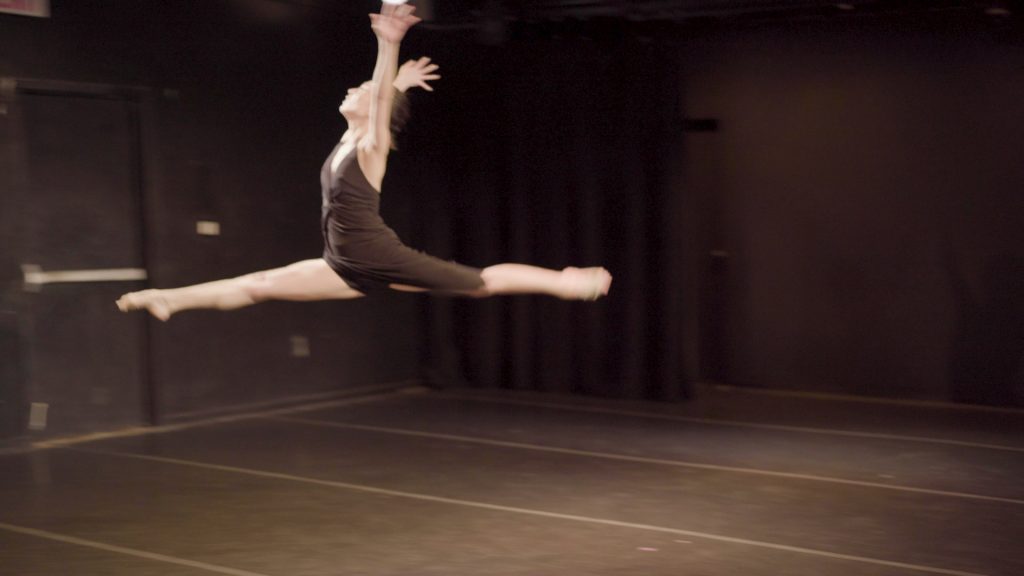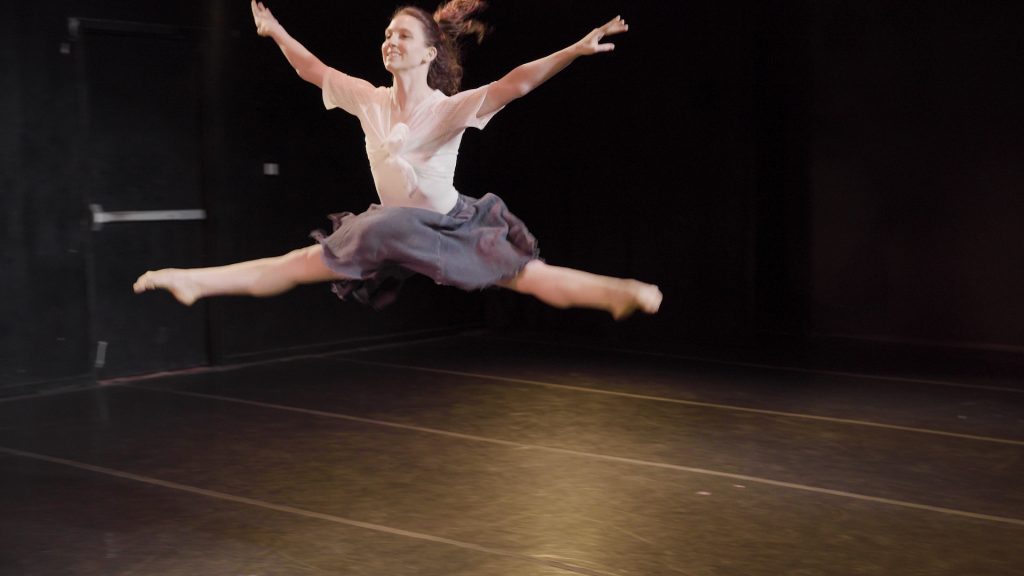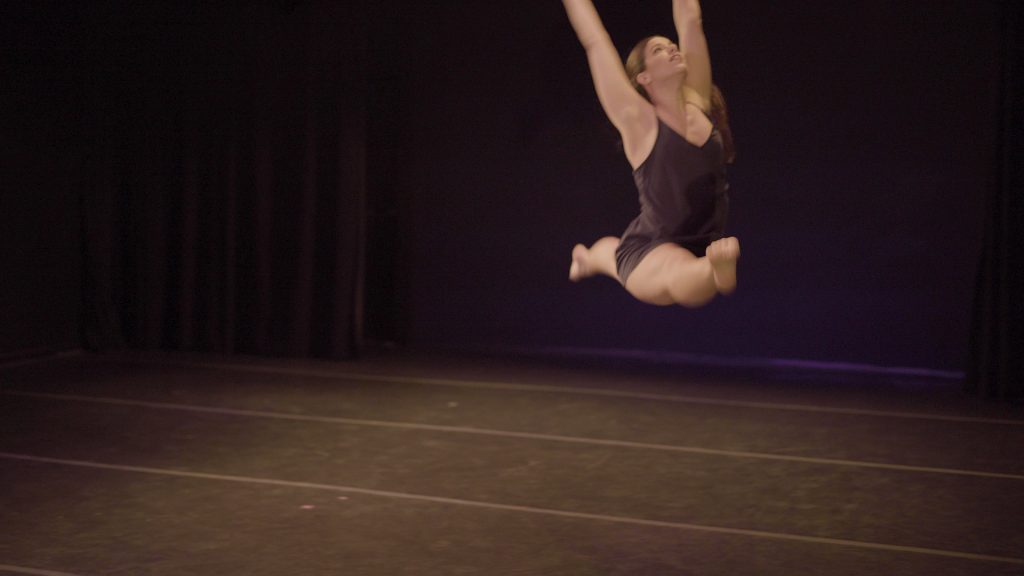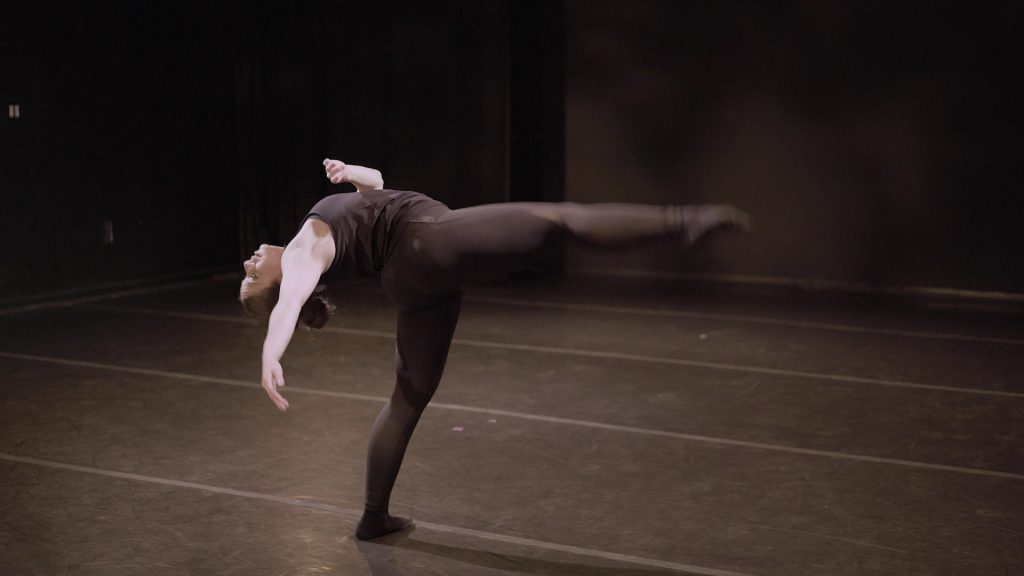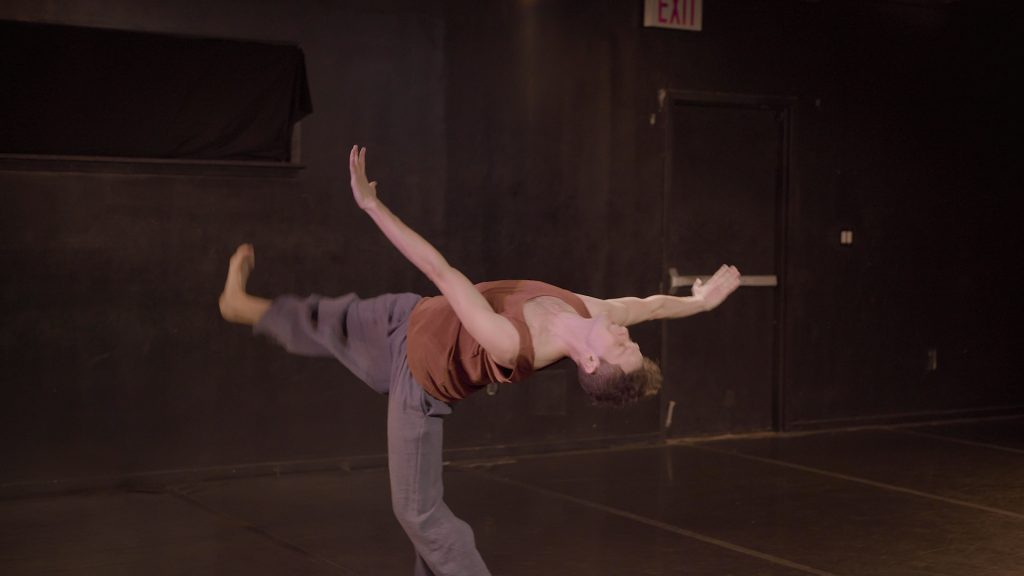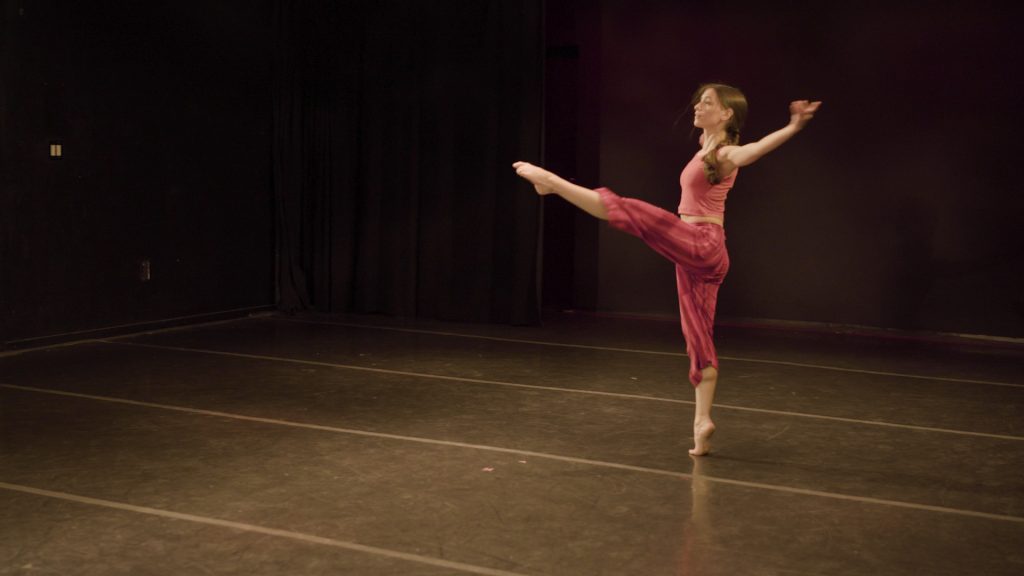 GOING SOLO PIECE DESCRIPTIONS:
FLIGHT: Performed by Christopher Taylor
Exploring the emotional depths of the willingness to survive no matter the odds, this rare solo touches the heart with beauty and grace. The film Sea Chapter is based on this solo.
MOTHER'S DAY: Performed by Julie Fiorenza
This dramatic solo explores dreams that the choreographer and her mother had before her mother's death. Set to an original text, combined with a haunting music collage, this solo forms a partnership to arouse imagination about the mother/child relationship.
DUST DEVIL: Performed by Abby Marchesseault
This thematic solo was choreographed to enliven the spirit of a poem. The athletically danced, theater-style piece, reminisces about life on the plains, with the swirling, little tornadoes that the poet recalls in the beanfields of the Midwest. (Music granted by Maria Schneider).
GOING SOLO: Performed by Heidi Sutherland
This solo digs into depths of expression, creating a terrain of movement exemplifying the unsteady nature of life, yet allowing for the ground to provide a place for sanctuary and hope.
MY ROOM: Performed by Julie Fiorenza
An opening slideshow with images from Korea, combine with a sensitive, heartfelt dance about a young woman's adoption. This tender solo, danced to neo-classical piano music, interprets a story from the Far East.
SMALL VOICE: Performed by Evita Zacharioglou
This capricious solo portrays the loss of innocence from childhood, into the complications of adulthood. From the fondness of hopscotch to the gestural entanglements of emotion, this piece reads like a storybook of memories and makes a statement about the process of growing into responsibility.
IT'S EASY TO DROWN: Performed by Heidi Sutherland
This solo was inspired by the delicate nature of the human spirit and how easy it is to drown in life, yet resolves to achieve hope and strength to overcome.
LOST & FOUND: Performed by Joshua Tuason
This whimsical solo, with narration by the choreographer's first dance teacher, Hedy Tower, connects past and present in a tribute to healing and hope. Lifted from a desolate reality and shown a renewed passion for life, this piece contracts and expands, depicting these rippling themes through jagged edges and graceful exuberance. Imbued with the strength to overcome, this light-spirited, colorful dance pays respect to the sentimental journey of the heart.
A NOTE FROM THE ARTISTIC DIRECTOR
"The stuff of solos" chronicles the messages from a lone voice that speaks through the pores of the soul. Its very essence is founded through the dancer that "puts it on," like a new outfit that you buy at the store. Stepping into the skin of the solo awards the dancer the right to interpret his or her own meaning, loosely based on the original script. In rehearsals, I use pencil instead of pen to allow for the artists to erase what might have been, so they can etch their own branding into the storyline. Ultimately, it is through their letting go of all my notes when they finally go paperless. When I no longer see the choreography, but just see a beautiful dancer expressing themselves, I know I've done my job. I am honored to be in the company of such elite artists, who have chosen to dive deep into "the stuff of solos."
~ Mitzi Adams
*****
(This film is for scholarly and research purposes only. This film is not designed or intended for monetary gain, nor does the producer or the company receive private compensation for the film. Distribution of this film is strictly prohibited.)
Thank you for joining us for our concert REPLAY! Look for us again in October for the RE-SCREENING of Behind the Lens: Adams Company Dance~