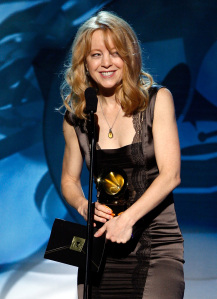 My dear friend, Maria Schneider, has all that it takes to inspire anyone who takes the time to listen to her music. Maria is a two-time Grammy award winning composer and has her own orchestra based in NYC. She has been commissioned by numerous artists, orchestras, universities, and festivals. Her latest commission was with Dawn Upshaw and the St. Paul Chamber Orchestra. This entered Maria into a whole other category after this commission… I intimated to her about how she could write for a Broadway musical. Someone out there better grab her quick, before she gets too busy!!
Over the years, Maria was gracious to hand me copies of CDs, and of course, I didn't refuse. After attending her concerts and listening to her CDs, I was convinced that Maria was in a class of her own, and was, bar none, the only composer out there making music this original. Her style crosses genres and she gets her inspiration to write her thematic pieces from places she has lived and visited, as well as poetry, and relationships.  She is a deep thinker and very complex with her compositions.  I've said to her that she brings her themes home, like a train gently rolling into a station… she arrives without jerking or disturbing the senses, but places her theme in a genuine place of meaning and revisits it in a manner that makes you yearn for more. Her latest album, Sky Blue, rocked my world.  I fell in love with each piece, but particularly, Cerulean Skies… I call it an opus. Am I partial because I get to hear first hand where she has traveled and what inspired her to write?  Yes, maybe, but anyone who listens to her music, I am sure will attest to the fact that they are either moved to tears, or inspired to have a good day, or even, as with me, inspired to create something artistic, where there once was a blank space. I am at home with her music, that's for sure.
Sky Blue, the song, also an amazing tune, was written in remembrance of our friend Kate Sullivan, who passed away a few years ago after her battle with cancer. The feeling of this music carries you into the sky and takes you to places that only Kate probably knows.  The story that Maria told of the sky being so blue after her passing, was so vivid and will forever be imprinted in my mind. Not a cloud was in the sky.
So folks, don't miss this tour de force at the Jazz Standard Thanksgiving week.  You'll find me there, maybe even sneaking in a second set, like I did last year…. shhhhhhhhh!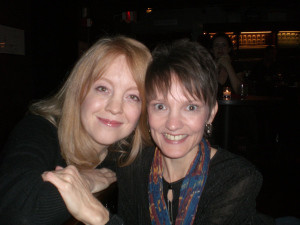 All her CDs are worth getting, but you MUST visit her site, too, and hear her sound bites, teachings, and learn all about Artist Share. Inspiration comes from a variety of sources, but on a regular basis, I get mine from popping one of Maria's CDs into my CD player. There's no place like home!!
Please visit Adams Company Dance on the web!