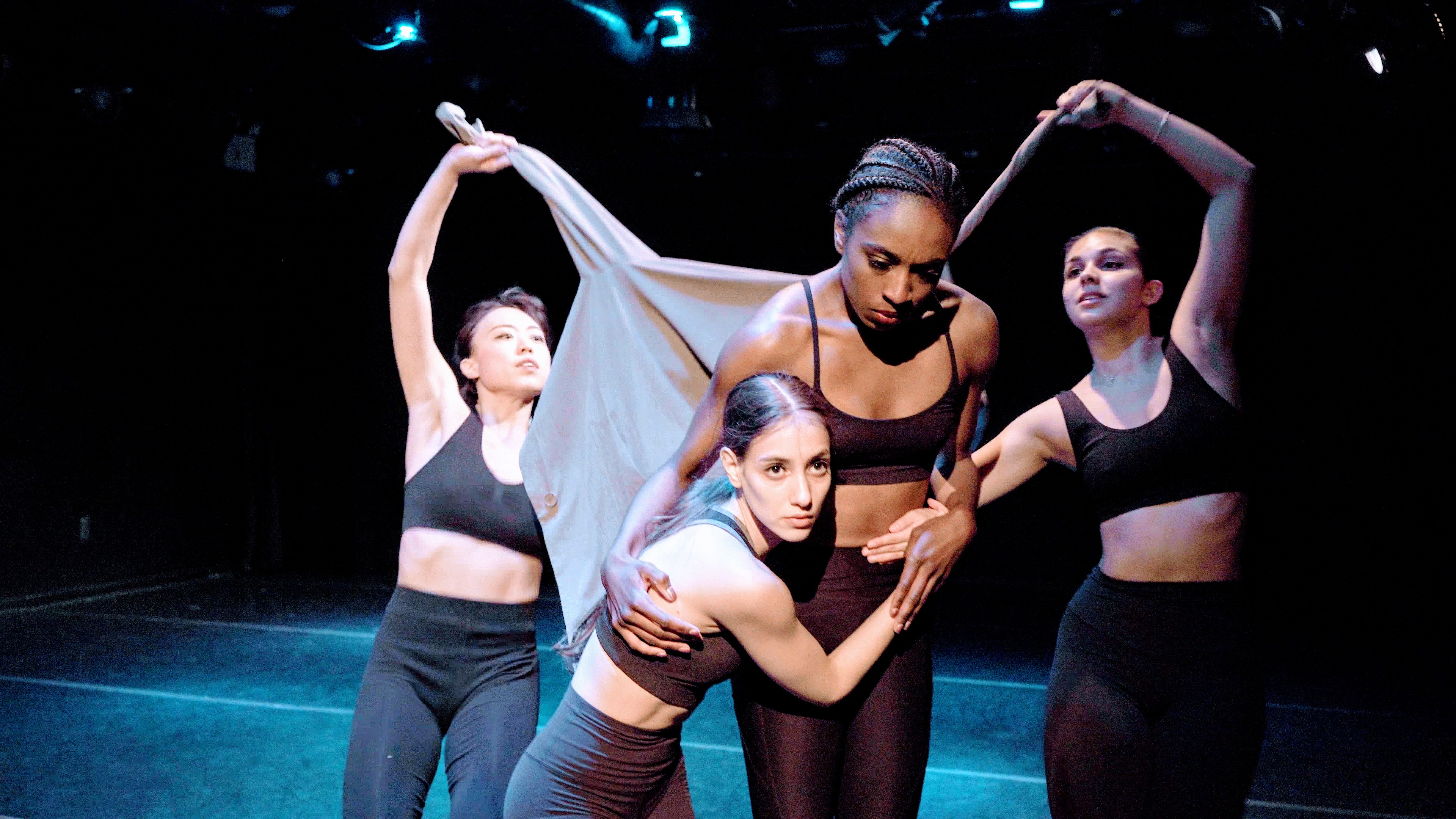 On June 26th, in our good ol' standby theater, Triskelion Arts in Brooklyn, four tried and true dancers joined me in creating material for our new film, based on one of my old dance pieces, "Crooked Dreams."  Three of the four dancers were chosen from my Master Class earlier in June, so my excitement for new energy was palpable! I was impressed by the talent and sheer risk taking that they did, tossing their bodies into space, and trusting me with odd and unusual choreography. Brave young women —  and without questioning! On deck was my general manager and husband, Don Adams, who kept me in line and made everyone feel very relaxed — he's an invaluable player in everything I do, and I wouldn't be here without him!
With my lighting guy, David Glista, at the helm of the light board, and my videographer, Faith Marek, raring to go, I made stuff up in a jiffy, and flew by the seat of my pants, in my inimitable style. With just a few quick notes for them on each scene I created, mood, tone, etc… we forged ahead right up until the next group was busting through the doors, impatient for their rental. Typical NYC dancers who can't wait respectfully, and barge right in!! Okay, well, we might've gone over by 1 minute, but I thought I got the shots I needed, so we hastily grabbed our gear, traipsing out with dance clothes and bags dragging on the floor — reconvening in the lobby, where we wiped the sweat off our brows, and had a few sighs and laughs about our dramatic exit!
Heidi Sutherland had a subsequent rehearsal with me a few days ago, where I taught her sequences that will be woven into the mix of the film. What will this be, I ask myself? I really can't say until I am in the editing room, and the stuff of my Jiffy-Mix comes to life, giving me fresh ideas as to how it all might be part of my Crooked Dreams! 
Check out some of the photos from our day here!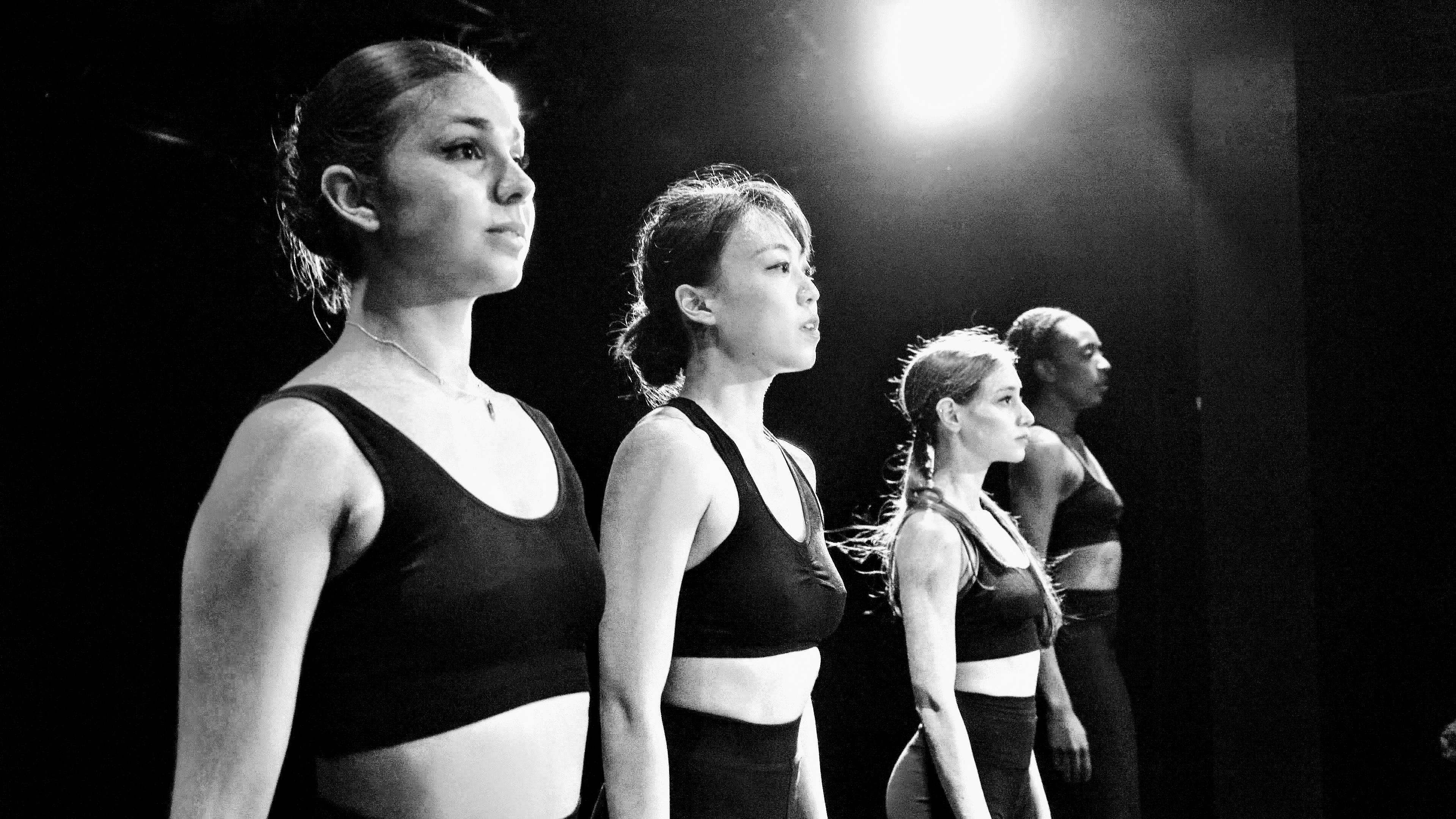 Dancers featured on June 26th Left to Right: Tailys Poncione,  Misaki Hayama, Evita Zacharioglou, Brandy White