Check out our screening of Behind the Lens: Adams Company Dance TONIGHT! The link goes LIVE at 8P ! Watch RIGHT HERE on this site!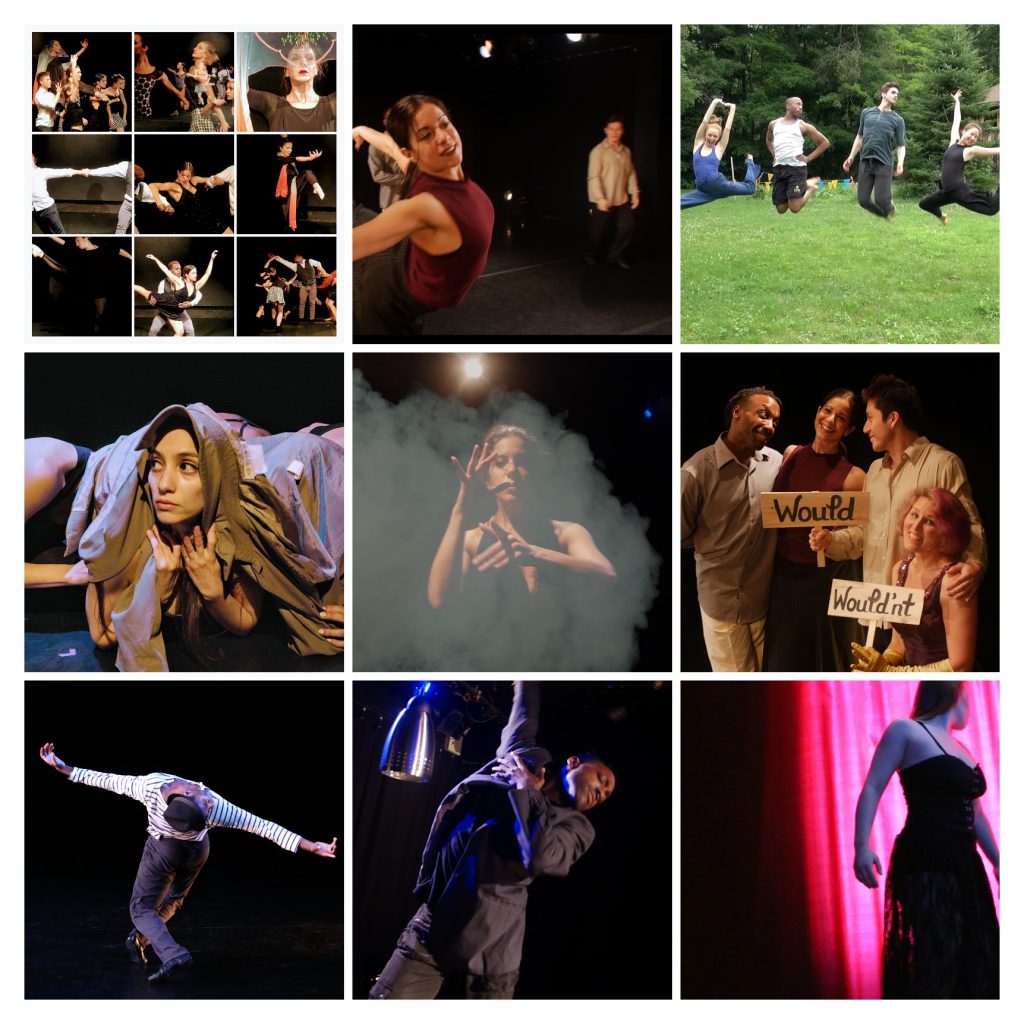 From the Baryshnikov Arts Center to the shores of Silver Sands State Park in CT and everywhere in between, Mitzi Adams, Artistic Director of Adams Company Dance, along with filmmakers/collaborators Amelia Golden, Benjamin Moss, Joel Stephen, and Faith Marek, weave dancers into their unique settings to create this compendium of 13 film shorts that are whimsical, visually stunning, and emotionally stirring. Adams Company Dance, now in its 29th year, shares a unique look into the ways in which dance connects with the human experience. All films were shot within a 3-hour time frame more or less, and later edited into a theme — what Adams' coins her "Jiffy-Mix" style. This film has been screened in NYC twice at Producers Club Theater; the Bryant Park Hotel Theater moderated by dance critic, Debra Levine; and last Fall in Greenwich, CT at the Bowtie Criterion Cinema. With four new films in the line-up, including their latest short film, "Sidelined," made over the 2020 quarantine, this night will have something for everyone!
*************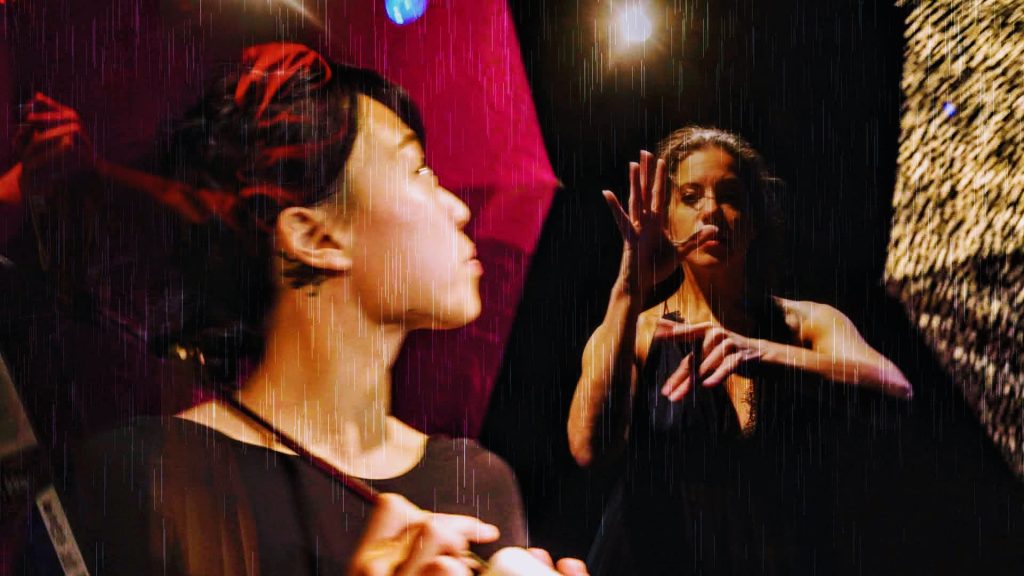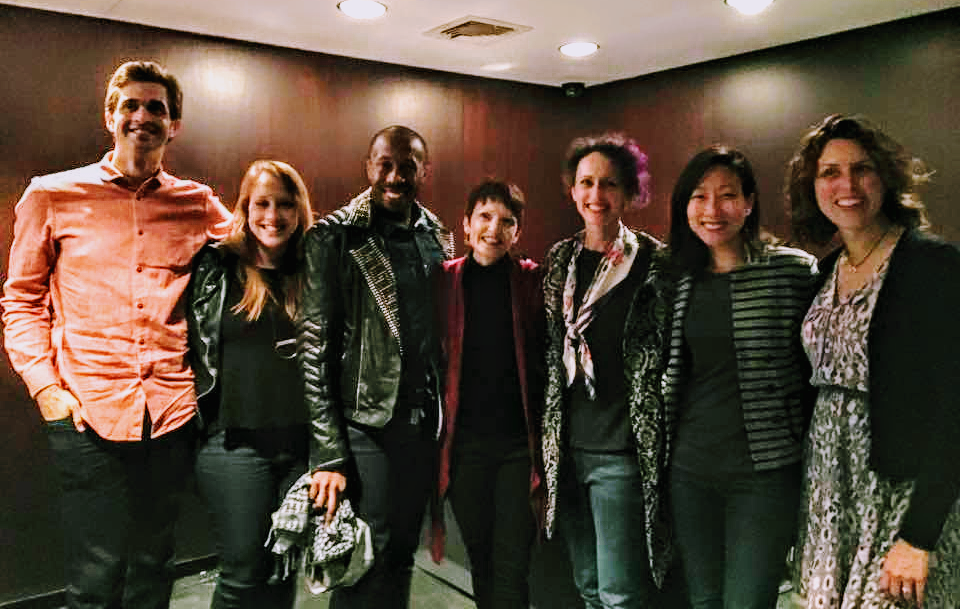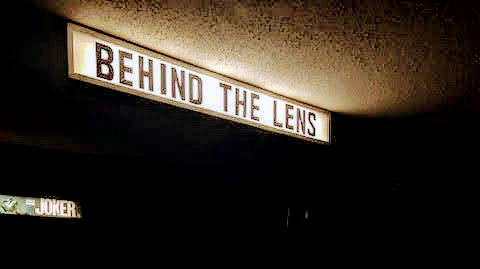 Program Order

Sidelined (2020) 
This film, based on footage shot prior to the pandemic, twisted itself into new meaning as the Corona Virus surfaced, and serendipitous themes emerged in the editing process. Stemming from a three-hour "Jiffy-Mix" rehearsal taped in February 2020, and loosely based on the subject of the lack of spirituality in our society today, dancers depict feelings of isolation and separation in this transcendent work that unfolded as a gift.

A Piece of Shelter (2011)
This film, shot at The Secret Theater in Queens, NY, during the rehearsal and live performance of a dance entitled "Shelter," depicts the search for beauty beneath the rough exterior of life.

Sea Chapter (2014)
Against the backdrop of Mother Sea, this film reveals a man's soulful journey in learning to lean on his instincts and intuition, in order to release the old and embrace the new. (Based on the piece "Flight")

Woodland Aire (2013)
Based upon works created to the music of Maria Schneider's "Winter Morning Walks," dancers mesh with nature in this spry piece filmed during a one-day residency at the Dragon's Egg in Ledyard, CT.

Hush Little Child (2015)
From the frozen, snow packed ground to the fragrant, flowering orchids, this film depicts a woman looking back at her life, as if through the lens of a dream. 

Let's Face It (2010)
A techo-media film, based on the concepts of the loss of spirituality and literature in our society, due to the interference of our technological age (Based on a one-evening dance/theater event).

Jeu d'Esprit (2012)
With only a hat and a few costume pieces, this work offers the viewer a passport abroad, in this high-stepping 'French flavored' solo. (Based on the piece "Avec Moi")

About Face (2011)
Based on the dance event "Let's Face It," this film takes a look at the fine gap between the ego and the mirror. 

Ebb & Flow (2017)
Based on the process of a "Jiffy Mix" rehearsal of the dance "Dream Spell," filmmaker, Joel Stephen, weaves his colorful footage from a few short hours to reveal the inner workings and mysteries of a magical dance experience.

A Dress In The Stream (2013)
Based upon conversations with artists who struggle with their art, this film depicts a young woman who watches her dreams float away, yet finds resolve in the beauty of nature, with nothing to expect other than the rippling, calm of water in the estuary of life.

Something Fake (2018)
Filled with symbolism, this short, theatrical dance film captures the director's inner monologue on the current administration's inane treatment of facts and manufacturing of falsehoods.

Playing House (2013)
A young woman steps into a raw space, dreaming of future possibilities, full of promise and hope. (Based on the piece "Dust Devil")

Crooked Dreams (2019)
A journey through the unconscious mind brings fragments from disjointed dreams. The dreamer strolls through the scenes, as the veils of mystery unfold, with colorful characters accompanying her along the way.

* * *

A NOTE FROM THE DIRECTOR: 
I was inspired to start making short dance films, when I faced the crippling realization of the economic effects of producing live dance concerts. In a real hurry to get "in and out" of the studio and to keep my costs under control, I developed a method of working, in short time periods, which I eventually coined "Jiffy Mix Dances"... just add water and stir! With the pressure of time constraint, I put myself to the test to compress my artistic experience, while still striving to maintain a human element. A deep level of trust in my dancers keep me stirring all the ingredients without all the fuss and muss! Though concert dance continues to enrich my choreographic spirit, with all its trim and finesse, it's the stuff of the "Jiffy Mix" process that excites my "grab-and-go" side and keeps me on my toes!

* * * 

Directed and produced by Mitzi Adams, 
Artistic Director, Adams Company Dance
All choreography by Mitzi Adams
Adams Company Dance is a member, in good standing, of ASCAP.


You can also find this event on FB by clicking this link!
RT: 1:25m
Kid Friendly
NOTICE: This film is for research and scholarly purposes only. This film is not designed or intended for monetary gain, nor does the producer or the company receive private compensation for the film. Distribution of this film is strictly prohibited. Adams Company Dance, is a member in good standing with ASCAP.